Reparts Direct System (RDS)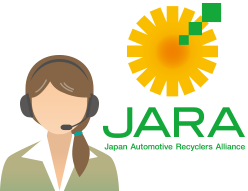 This system enables purchase over the internet of high-quality recycled parts stocked all over Japan.
Wide array of system capabilities
Extensive inventory Search inventory in stores across Japan

Among the largest memberships in Japan.

All done on the internet! Parts prices and shipping fees clearly displayed.

No need to confirm details or inquire over phone or fax. Everything from part searches to ordering can be done online.

Convenient monthly accounts! Choose between bank transfer or direct debit.

Payments for parts orders are made using JARA's designated payment service. Joining and annual membership are free, forever!

Recycled parts guarantee

We offer a parts guarantee based on guarantee regulations, so customers can use our systems with confidence.