ELV Recycling Management System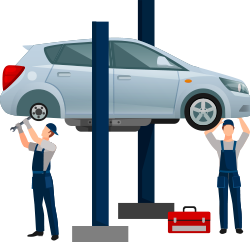 We strongly support recycling under the ELV Recycling Act.
Main System Features
Cuts out a lot of paperwork.

Prevents duplication of records, including vehicle information (frame number, etc.) and arrival date.
Enables searches in response to inquiries from authorities or customers in one go using our extensive search capability.
Enhances your company's credibility.

Tracking from order through dispatch

Enables identification of vehicles before taking delivery, so reduces opportunity loss when receiving parts inventory inquiries.
Search screen enables recycling progress to be checked at a glance.

Extensive form output capability

Enables speedy printing from stored data of application forms (OCR sheets, dismantling notifications, authorization letters, etc.) relevant to vehicle dismantling, used car registers, and airbag registers.

Simple entry of workplace operation records (optional)

Simple entry of operation records in the recycling process using QR codes. Enables reductions in data entry work. No need to record daily job reports.